Serbia, August 2021
In August 2021, our team has visited Belgrade and the region of Vojvodina in Serbia.
The purpose of the visit was to scrutinize the impact of mass violence on collective memory and public discourse. Apparent and visible presence of the remnants of the 1990s wars intertwines with contested memories of the Second World War, in Belgrade and smaller cities of Vojvodina alike.

Beyond these destructive experiences of the 20th century, deeper layers of inadequately addressed violent experiences loom in the background in the region, which was a borderland between the Habsburg and the Ottoman Empire.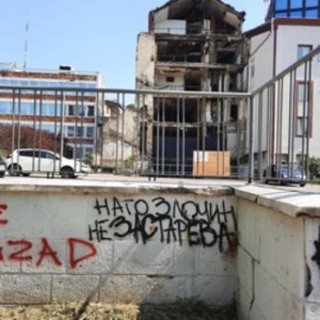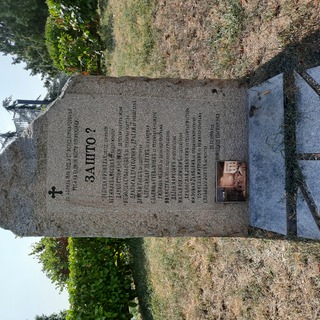 Belgrade, 15 August 2021
LEFT: Serbian state TV headquarter bombarded in 1999 in the backdrop, in the front a mural stating: »There is
no statute of limitations for the NATO crime«.
RIGHT: Memorial commemorating the 1999 NATO bombings, asking »Why«, TV workers were killed in the building. The question is posed at the same time to Serbian authorities and to NATO. The memorial provides no answer.
images: Juliane Prade-Weiss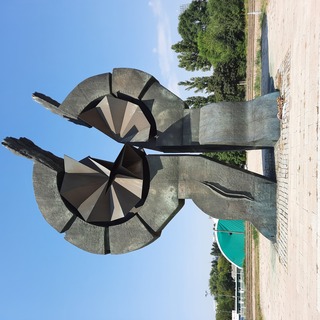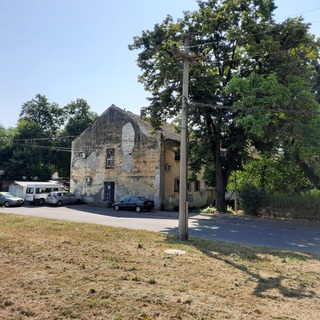 Belgrade, 15 August 2021
LEFT: Sajmište concentration camp monument, erected in 1995.
RIGHT: The site of the Sajmište concentration camp, originally a fairground built in 1937, is currently no
memorial but low-income housing.
images: Juliane Prade-Weiss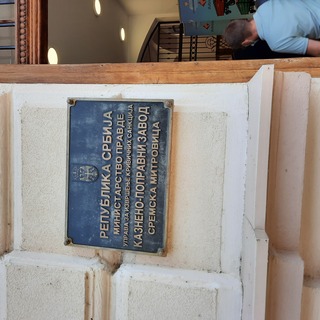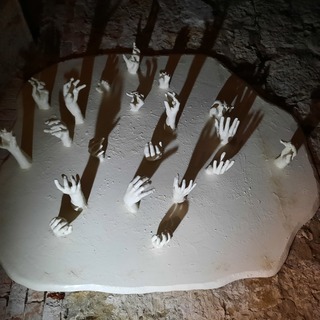 Sremska Mitrovica, 17 August 2021
In 1942, Ustaše forces killed Serbian civilians in the town of Sremska Mitrovica. During the 1990s Yugoslav wars, Croatian and Bosnian prisoners were interned in the Sremska Mitrovica penitentiary; at least 25 prisoners were killed in front of witnesses.
LEFT: Established under Habsburg rule in 1895-99, Sremska Mitrovica penitentiary in the province of Vojvodina is the largest operating prison in Serbia.
RIGHT: A museum in the prison basement commemorates the local atrocities.
images: Juliane Prade-Weiss

We talked with local specialists and eyewitnesses, including:
Dragan Cvektović, Museum of the Victims of Genocide
Adam Sofronijević, University Library of Serbia
Johannes Richter†, Bad Aibling